GOTS CERTIFIED ORGANIC COTTON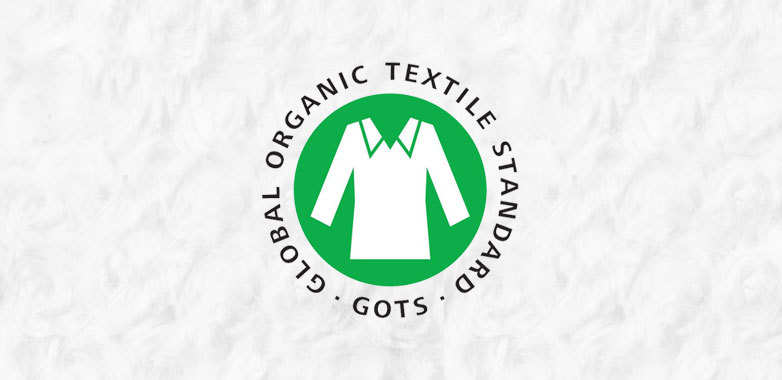 Kishor Exports is a SA-8000 & GOTS certified garments & home-wear Manufacturing Company (for 100% organic apparels & home textile products).
We at "Kishor Exports" uphold the responsibility towards nature and people. Our company very well understands that well-being of human race is possible only in harmony with nature. That's why we follow Eco-friendly production processes and works with only those raw material suppliers who are GOTS &Oeko-Tex certified.
Each step requisite of production matches the ecological standards
---
1.
Cotton is secured from GOTS &Oeko-Tex certified supplier- who besides respecting value.
2.
Dyeing & Printing is also done by GOTS &Oeko-Tex certified dyers in strictly Eco-friendly manner:-
With "azo-free" & "heavy metal" free certified colors.
With mechanical (not chemical) softness treatment.
No chlorine bleaches (only oxygen bleach).
Remaining residues within limit.
The "waste water" is treated to make it pollution free.
3. Threads for stitching are procured from Oeko-Tex certified "COATS" company.
4. Zippers are procured from Oeko-Tex certified "YKK" company.
5. Elastics are procured from Oeko-Tex certified "Best Stretch" company.
6. Similarly all other material are natural (like buttons) and / or Oeko Tex certified. Our company has strict social justice laws for its own factory as well as its suppliers. Laws & regulation of minimum wages, child labour amenities are well taken care of.
Our Environmental Policies:
We ourselves are pretty concern about the green habits, if it happens, you visit India, do visit us because our new factory is totally based on "Green" concept wise and also color wise.
Also Please Note:
There are only two colors seen in our factory–white or Green + also lots of plants & trees.
For many of power requirements we use Solar Energy.
We have done water harvesting i.e. putting rain water back to earth.
Power consumption is maintained & kept to lowest level by most sophisticated clinics.
Backup generators are audited and redirected for their low-impact pollution.
Maximum waste is properly re-cycled.