SOCIAL ACCOUNTABILITY (SA-8000) –
OUR COMMITMENT TO SUSTAINABILITY
---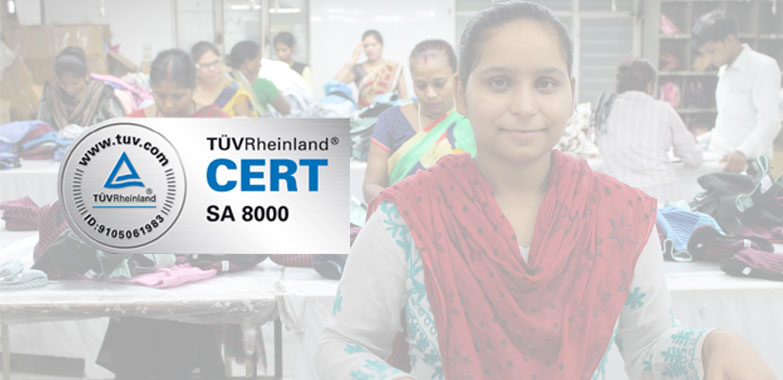 SA 8000 is an international standard for decent working conditions including: child labor, forced labor, workplace safety and health, freedom of association and right to collective bargaining, discrimination, discipline, remuneration, working hours, and HR management systems.
We have an active focus on social responsibility &we ensure our presence as a sustainable& socially responsible factory with fair working conditions.
Our factory is periodically audited & we strictly follow all the social compliances.
---
Below are few key areas to Social Compliance and SA8000, which are:
Child Labour
Forced Labour
Health & Safety
Freedom of Association & Collective Bargaining
Discrimination
Disciplinary Practices
Working Hours
Compensation
Management systems